If you see the following error message on your Windows computer, you probably selected the download folder in one of the folders that the system protects. (Desktop, Music, Documents, etc.)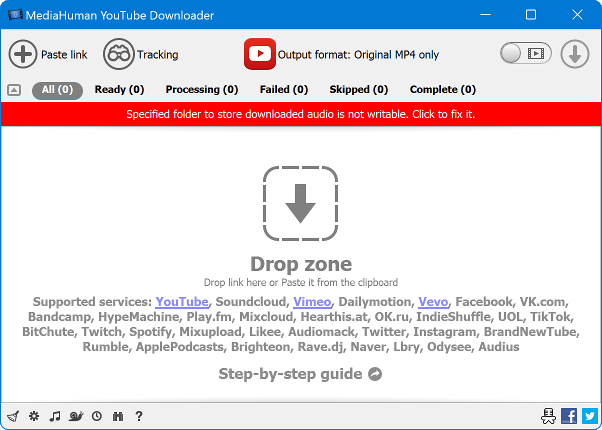 There are two different ways to solve this problem:

Change the download folder in the application settings to a 100% writable folder, such as C:\My New Folder\




Allow the application to write to protected folders by changing the corresponding system settings.